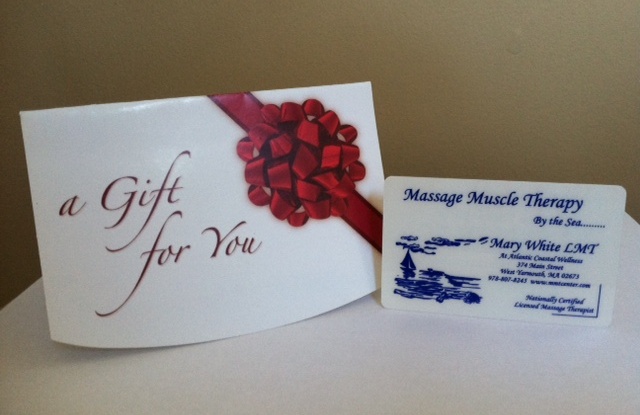 Massage Muscle Therapy is currently not selling gift cards due to the pandemic. However, if you would like to pay for a session for an EXISTING client of Massage Muscle Therapy please call or txt me and I will do my best to accommodate.
2021 Rates
30 minute massage – $60.00
60 minute massage – $90.00
All major credit cards accepted.