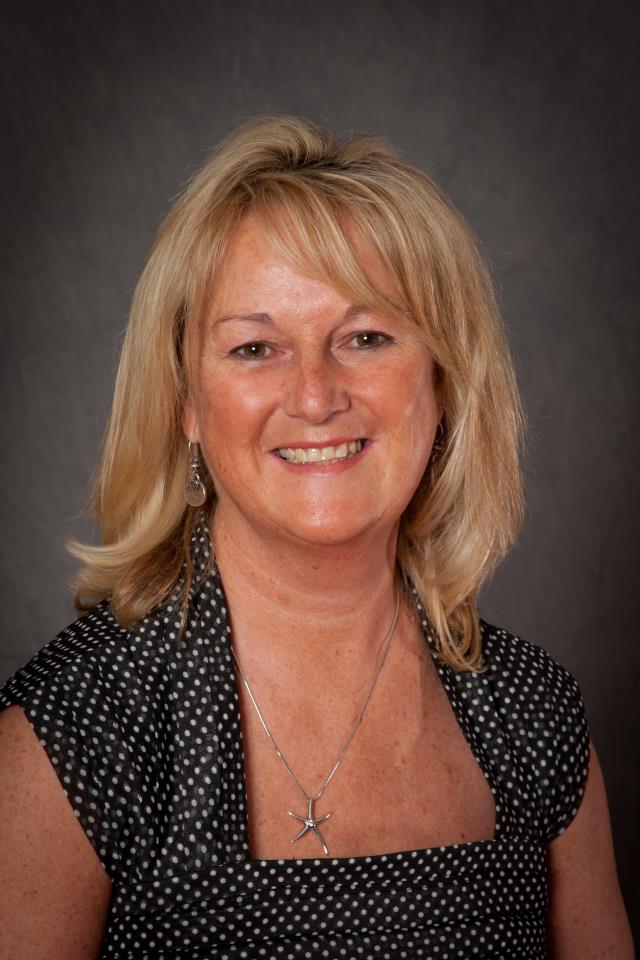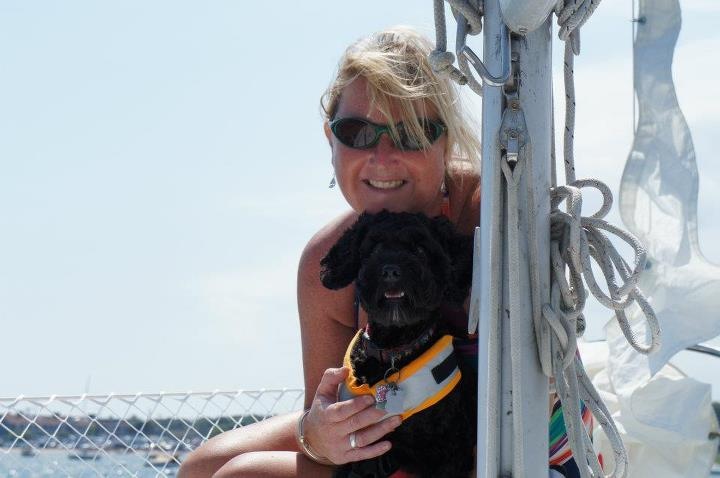 Mary and Molly on board their first boat "My Fair Lady"
Mary White LMT of "Massage Muscle Therapy…By the Sea" graduated from the New Hampshire Institute for Therapeutic Arts, in Hudson, New Hampshire in June 1991. Prior to her Massage Therapy education Mary earned a degree in Sports Management in Ireland where she grew up. Mary ran a successful practice for 15 years in Central Massachusetts before moving to the Cape in 2006. She now runs a busy practice in West Yarmouth. Her background is in Swedish Massage, Neuromuscular Therapy, Myofascial Therapy and Sports Massage. She successfully tested onto the National Sports Massage team in 1995 & in 1996 joined the John Hancock Sports Massage Team which provides Sports Massage for the elite field of the Boston Marathon annually. Mary is also a Reiki 1 practitioner. As an active member of the American Massage Therapy Association which maintains strict membership standards she continues to expand on her knowledge & skills by taking continuing education courses in Massage Therapy & Body Work modalities fulfilling her continuing education requirement & upholding the AMTA code of Ethics.
Mary has office hours in West Yarmouth working at Atlantic Coastal Wellness on Main Street (Rt 28), West Yarmouth. Additionally she works with local businesses to bring Massage Therapy into the workplace with Onsite Chair Massage.
Mary lives in Hyannis with her husband Chris and their therapy dog Molly. All three of them share the passion of sailing the waters surrounding Cape Cod on their Pearson 303 "Mariah". Their favorite season is "Sailing Season". Mary is a member of Hyannis Yacht Club, United States Sail and Power Squadron and US Sailing.
In addition to sailing Mary can be seen running the local roads training for many local road races including half marathons and triathlons.  To maintain this exercise regimen Mary not only gives massage but receives it on a regular basis to stay injury free.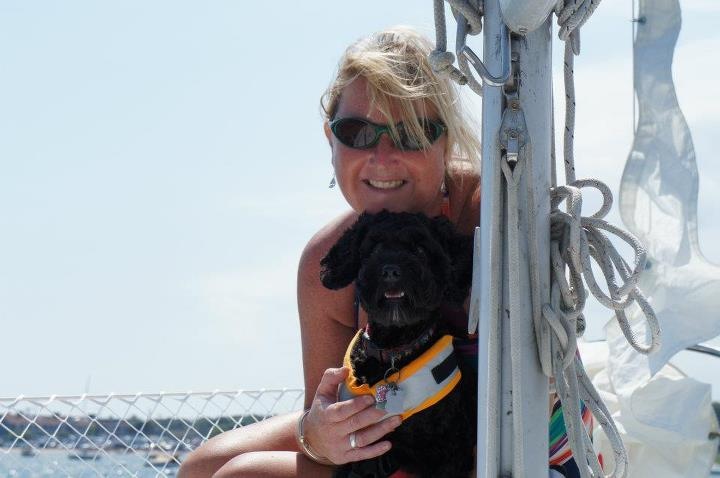 Mary and Molly on board their first boat "My Fair Lady"